I currently run digital marketing for three organizations in Western Massachusetts.
Common Folk Artist Collective (@wearecommonfolk) North Adams, MA
Marketing/Communications, Creator, Leadership Team
Designing, creating and managing content across multiple communication platforms. Marketing regular events via social and email. Brainstorm marketing campaigns and promotional material with the graphic designer. Communicate with collective members about the monthly spotlight, workshops and other updates as well as curate event pages for Facebook as necessary. Established email marketing that reaches 300+ subscribers and 80+ members.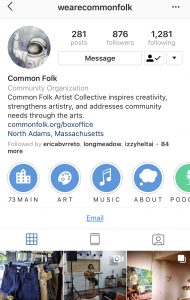 Alton and Westall Real Estate (@altonwestall) Williamstown, MA
Social Media Coordinator
Created an Instagram account and sourced real estate-related news for the Facebook page. Photographed the agency and marketed current listings.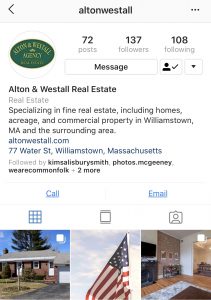 O+ Festival (@opositivenorthadams) Music and art festival May 10-11, 2019
Communications Director
Write regular blog posts, photograph meetings and events leading up to the festival and marketing via social. Created a press list for release distribution and recruited volunteers.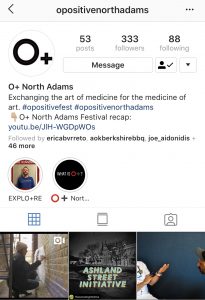 Previously:
Tunnel City Coffee, Williamstown, MA
Communications (April 2017-May 2018)
Managed all company social media, wrote and distributed press releases about upcoming events or new coffee, and coordinated events at either of the three cafes.
Posted internal memos to a group of roughly 30 employees to improve widespread communication throughout the company. Regularly brainstormed marketing campaigns with one other staff member.
Cultivated a monthly/bi-monthly newsletter via paper and online signups using MailChimp; a reach of 700 customers.
Produced multimedia for the website and social with photography and video; pour over coffee instructional videos and customer appreciation photos, for example.
Built a press and local business owner email list for release distribution.